Installing your STAR-CCM+ license for the first time
When you are installing STAR-CCM+ for the first time you will receive a license file with the name "License_cdlmd.txt". Note, the license will be named "license.dat" if you download it from the Siemens license administration tab.
The server line of you STAR-CCM+ license will look like this:
SERVER host_name 0a1b2c3d4e5f 1999
The SERVER line contains the details of the license server machine to which the license has been tied, as described below.
"host_name" will be the host name of the license server machine and can be edited if incorrect.

"0a1b2c3d4e5f" will be the MAC address of the active Network Interface Card on the license server machine. If the MAC address is incorrect, a new license must be generated by Siemens.

"1999" is the default license server port. This is the initial port over which other machines will contact the license server machine to request a license.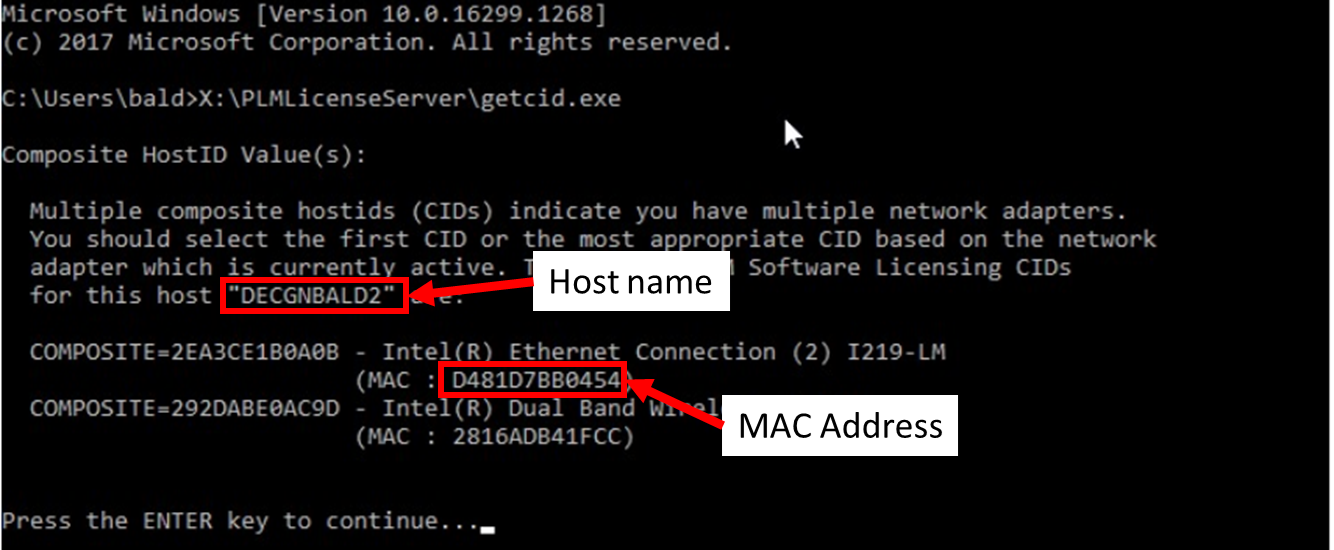 You may find the Host name and MAC address by downloading and running "getcid_xx.exe" (same version as your server machine OS) on the host machine from this shared external sharing location. Please confirm your license file and getcid host_name and MAC address match. You may only modify the host name, but not the MAC address in the license file. If they do not match, please attach your license file and screenshot of getcid result.
Please read this article for a complete explanation of your license file, Understanding your Siemens license file.
Related Articles

STAR-CCM+ License Server Troubleshooting Guide

Troubleshooting Steps A common issue when installing and setting up STAR-CCM+ is connecting to the license server. Please check the following items when troubleshooting: Verify your license file is configured correctly, as discussed in this article ...

Connecting a Local Instance of STAR-CCM+ to a Remote License Server

Overview This article describes how to connect an instance of STAR-CCM+ on your local machine to a remote license server. This is a common occurrence if you use your local workstation for pre and post processing, while solving on a remote cluster or ...

How do I setup or activate my Siemens Support Center account?

Overview Siemens Support Center provides a comprehensive self-service platform for accessing the following items for all Siemens PLM products: Latest product downloads and installation instructions Knowledge base User guide and installation ...

What's New in STAR-CCM+ v2302?

What's in this webinar? SDA Software Engineer Ted Blowe presents this webinar on What's New In STAR-CCM+ v2302. During this webinar you will learn about some of the exciting new enhancements in the latest version of STAR-CCM+, including the following ...

How do I download Simcenter STAR-CCM+?

Please follow these step-by-step instructions to download Simcenter STAR-CCM+: Login to the Siemens Support Center. Create an account if necessary. Select Simcenter STAR-CCM+ Click Downloads. Select the version you wish to download. It is highly ...